PRACTICAL DIGITAL MARKETING SOLUTIONS BESPOKE TO YOUR BUSINESS NEEDS.
Finding it difficult to source a marketing agency who will actually spend time IN your business to fully understand what is needed to succeed online?
Look no further than Webdesiro – We are the solution!
OUR MOST POPULAR ONLINE MARKETING SOLUTIONS
Most SMEs find it extremely difficult to keep pace with the speed of change in all areas of digital marketing, also called internet or online marketing.
Most small to medium sized businesses simply do not have the time or resources to implement all the key actions necessary to ensure their digital marketing plan is fully effective 24/7, even when they have an internal marketing presence.
This is where Webdesiro Digital Marketing comes in. We are here to help take the pressure off and help improve results.
We can manage a company's full digital marketing strategy or assist an existing in-house marketing team. The latter is beneficial when there is a void in skillsets within your team. In this instance we can either implement key digital services or train your staff and provide ongoing support.
We provide services that cover every facet of digital marketing from website design, website analytics, SEO, social media marketing, PPC campaigns, creative content marketing, email marketing, marketing automation, inbound marketing and so much more.
MORE DIGITAL MARKETING SERVICES:
Digital Marketing Planner
Website Analytics
Niche Market Research
Psychographic Research
Business Contact Data
Direct Email Campaigns
Customer Retention Strategies
Targeted Remarketing Strategies
Cyber Security
We would love to work with you. Get in touch.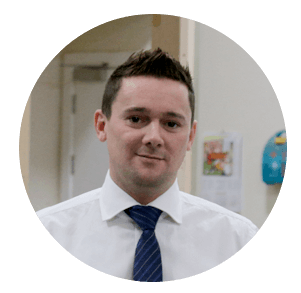 Robert Hoey - MD, Allstar Joinery Ltd
"I can't say enough about Webdesiro – they have totally turned our website and overall marketing around. They are constantly creating new content to continually improve our Google rankings. The resultant lead generation from their efforts is proving a great success. The practical onsite personal service is remarkable. We are extremely happy with the results. I only wish I had found George and his team at Webdesiro earlier."
Let's work together and do something amazing for your business