pay-per-click advertising (PPC)
PPC also known as Google AdWords advertising campaigns.
Google AdWords campaigns = More Website Clicks = More Leads = More Sales.
MORE CLICKS MORE LEADS MORE SALES
What is pay-per-click?
Pay-per-click also known as PPC is an online marketing advertising model where advertisers pay a fee every time one of their adverts is clicked and directs traffic to their website. It is a quick and effective way to achieve visits to a website. Google AdWords campaigns is how Google makes the majority of its revenue.

Are you looking for immediate traffic to your website to create more leads?
Are you ready to grow your business online?
Then contact us and ask about Google AdWord advertising campaigns. They are the quickest method to achieving immediate clicks on your website.
Google Adwords campaigns (PPC) is highly effective and profitable if properly budgeted and carried out by experienced accredited Google AdWords Partners who have consistently cut the mustard in this highly competitive part of the online marketplace.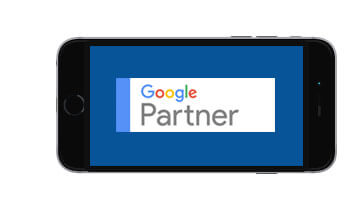 THE CORRECT PROCESS TO MANAGE GOOGLE ADWORD CAMPAIGNS
Webdesiro only uses accreditated Google AdWords Partners for client PPC campaigns.
It can be a complex undertaking to achieve profitable results with a business's budget when undertaking Google AdWord advertising campaigns. Rest assured at Webdesiro we only use Google AdWords Certified Partner specialists to manage these campaigns.
WITH GOOGLE ADWORDS CAMPAIGNS ONE SIZE DOES NOT FIT ALL
Let us also be clear, this is about maximising a company's return on every individual pay-per-click campaign each and every time and not using a formulated template and hope for the best attitude. You can be assured of a bespoke approach at all times.
The Very Good News On PPC Campaigns
Along with email campaigns, pay-per-click advertising is the quickest and most cost effective way to achieve immediate clicks to your site, leads, quote requests and sales that all businesses are aiming for.
Here at Webdesiro we want businesses to return time and time again. This will only be achieved with satisfied customers and this means aiming to produce real results and a return on investment that ensures you want to come to us. Our Google AdWords specialists have years of experience and success behind them in managing campaigns.
The Not So Good News On PPC Campaigns
We like transparency so here is the potential downside of pay-per-click. There are no guarantees of a profitable return on investment with every single PPC campaign you undertake. It can prove risky and with poor management a large budget can be used up, many clicks achieved but no return. This is why we only ever you use experienced Google AdWord Certified Partners.
We would love to work with you. Get in touch.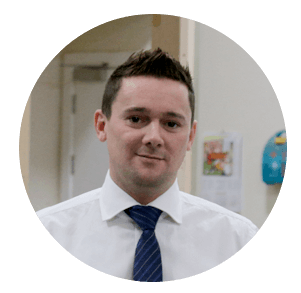 Robert Hoey - MD, Allstar Joinery Ltd
"I can't say enough about Webdesiro – they have totally turned our website and overall marketing around. They are constantly creating new content to continually improve our Google rankings. The resultant lead generation from their efforts is proving a great success. The practical onsite personal service is remarkable. We are extremely happy with the results. I only wish I had found George and his team at Webdesiro earlier."
Let's work together and do something amazing for your business