struggling to find a company who consistently improves your Google rankings?
REACH MORE CUSTOMERS WITH SEARCH MARKETING AND SEARCH ENGINE OPTIMISATION (SEO).
Yes, you will have heard this before. There are NO quick fixes when it comes to improving your organic rankings for your business's keywords on Google. None! Unless you want to run the risk of Google penalising your website and possibly removing it from the ranking lists altogether. It can take many months of hard work before your investment starts to show lasting results.
Search marketing is all about improving visibility and traffic to your website from search engines especially Google through organic, unpaid efforts and paid advertising mainly through Google AdWords campaigns also known as pay-per-click or PPC.
Search Marketing covers:
SEO: Earning website traffic through unpaid or free listings.
SEM: Buying traffic through paid search listings.
Organic SEO, unpaid search marketing, will involve some of the following actions:
Consistently adding original, creative and optimised content to your website.
Ensuring your website offers a great user experience.
Using as many of the latest permitted SEO strategies.
SEO friendly backend to the website
Keeping onside with Google updates.
Fully optimising all your online marketing content and channels.
Search marketing through paid advertising strategies will involve some of the following actions:
Adding paid search advertising into the mix when needed.
Google AdWord campaigns through proven specialists in this field is the only effective way to achieve results with PPC.
A properly strategised, budgeted and executed search marketing strategy will help your business or organisation achieve real improvements month on month. With integrated practical and strategic marketing tactics working alongside your search strategy this will lead to more clicks, leads, quotes, and sales.

WHAT ARE SEARCH MARKETING AND SEO YOU MAY ASK?
Search marketing and search engine optimisation also known as SEO are the processes of gaining online traffic and visibility from search engines such as Google, Bing and Yahoo, through both paid and unpaid strategies.
Search Marketing involves:
SEO: Earning traffic through unpaid or free listings
SEM: Buying traffic through paid search listings
Previously known as search engine marketing, the shorter phrase search marketing is now often used as the term which includes SEM and SEO. The phrase search engine marketing or SEM is now generally used to describe paid advertising search activities.
YOUR BUSINESS'S KEYWORD SEARCH RANKINGS ARE EXTREMELY IMPORTANT
Over 90% of people do not go past the first page of search results. Where is your business positioned at present?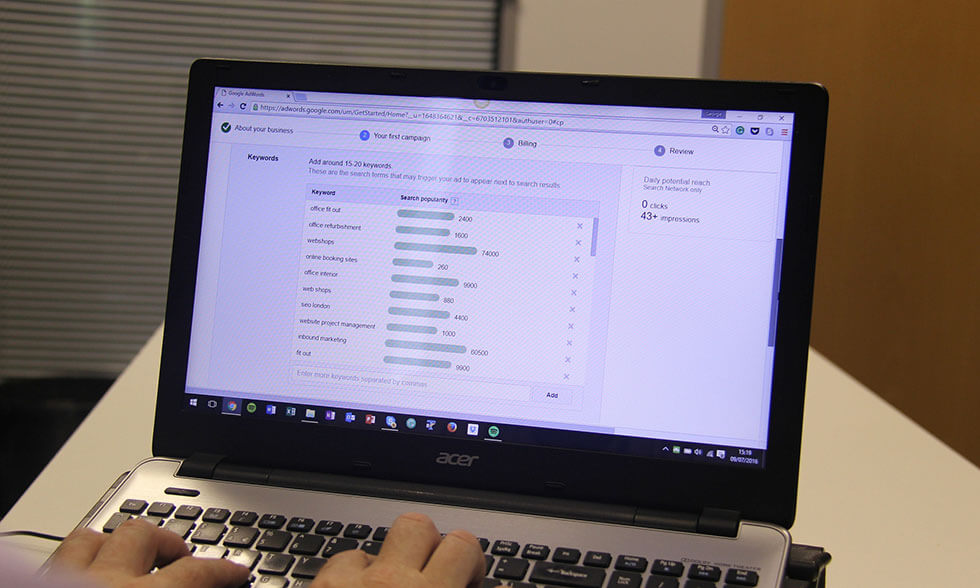 ARE YOUR COMPETITORS GAINING AN ADVANTAGE OVER YOU?
If your business is not working on improving your online search results, you can bet your competitors are.
Webdesiro offers search marketing and search engine optimisation services that are designed to grow and sustain your online business presence.
We work with you, keep you fully informed at all times and there are no contracts. Our commitment is to ensure we help produce real results that improve your businesses growth now and in the future.
We would love to work with you. Get in touch.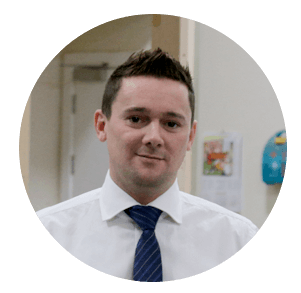 Robert Hoey - MD, Allstar Joinery Ltd
"I can't say enough about Webdesiro – they have totally turned our website and overall marketing around. They are constantly creating new content to continually improve our Google rankings. The resultant lead generation from their efforts is proving a great success. The practical onsite personal service is remarkable. We are extremely happy with the results. I only wish I had found George and his team at Webdesiro earlier."
Let's work together and do something amazing for your business