THE WEBDESIRO EXPERIENCE
Online and offline marketing solutions that deliver real results.
Highly personalised onsite and offsite practical support from an agency that cares – The Webdesiro Differentiator.
IF YOU ARE GOING TO PLAY, PLAY TO WIN.
You can choose to engage with us for one or more of our services.
If you are looking for a full-service digital marketing provision or need to upgrade your existing in-house marketing skillsets, knowledge and software, we recommend getting together and working on a strategy for success.
THE WEBDESIRO 5 STEP DIGITAL MARKETING PLANNING SYSTEM FOR ONLINE SUCCESS.
The following customised plan of action lays out a comprehensive roadmap that will lead to real results for your business or organisation.
1. PLAN
BUILD AN INSIGHTFUL, BUSINESS INTELLIGENT AND STRATEGIC APPROACH TO DIGITAL MARKETING.
2. REACH
BUYER STAGE – SEARCH AND EXPLORATION.
Get found via search engines, social networks, publishing and blogs.
Publish, amplify and promote your original creative content.
Attract people to your creative content hub.
Key measures:
Unique visitors
Value per visit
Fans and followers
3. ACT
BUYER STAGE – THEY DECIDE TO CLICK ON YOUR WEBSITE AND CONNECT.
4. CONVERT
BUYER STAGE – SELL SELL SELL!
5. ENGAGE
BUYER STAGE – THEY LIKE, SHARE AND REFER.
This leads to the formulation and execution of the agreed digital marketing plan. It is a process that is repeated in a never-ending marketing cycle to ensure continual business growth for your company.
Many companies request a consultation and audit before full engagement with one or more of our online marketing services. This can be extremely beneficial as it allows Webdesiro to understand your business quickly, far more effectively and you get a feel for us as a company.
We report on our initial findings with an actionable report; we will at your request then actively engage with you, roll up our sleeves and help make the improvements agreed to become a reality and improve results.
Use our FREE one-hour consultation offer (with no obligation).
You can choose to meet at our office in Bishopbriggs  or your premises (visits limited to within Central Scotland). Meetings can be arranged via Skype, Google Hangout or by phone. Early breakfast and early evening meetings are available upon request.
We are a Boutique Digital Marketing Agency so we don't charge exorbitant hourly rates neither do we insist on long term contracts. We are completely happy to work on a month to month basis. We charge variable rates depending on the specialist skillsets required and the duration of our relationship with you. Most importantly our focus is to ensure you receive a return on your investment (ROI), this is how we build long lasting relationships with our clients.
PRACTICAL CONSULTANCY SERVICES:
FREE One-Hour Consultation
Brand Audit
Marketing Audit
Sales Audit
Website Audit
Data and Analytics Audit
Content Marketing Audit
SEO Audit
Social Media Audit
DIGITAL MARKETING SERVICES:
Brand and Identity Planning
Data and Analytics Analysis and Reporting
Digital Marketing Strategy
Offline Marketing Strategy
Marketing Strategy Implementation.
Website Redesign
Optimised Content Creation
Search Marketing  – SEO & PPC
Social Media Marketing
Inbound Marketing Automation
Project Management
Training & Client Support
We would love to work with you. Get in touch.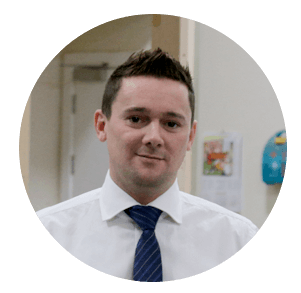 Robert Hoey - MD, Allstar Joinery Ltd
"I can't say enough about Webdesiro – they have totally turned our website and overall marketing around. They are constantly creating new content to continually improve our Google rankings. The resultant lead generation from their efforts is proving a great success. The practical onsite personal service is remarkable. We are extremely happy with the results. I only wish I had found George and his team at Webdesiro earlier."
Let's work together and do something amazing for your business