SOCIAL MEDIA CONTENT AND REGULAR POSTING
No longer a sideline task this is now a necessity for all businesses and organisations, large and small.
IS THIS TASK DRIVING YOUR BUSINESS CRAZY?
We can help take the pressure off right now
WHAT IS SOCIAL MEDIA CONTENT?
Social media content provision is the planning, creating and distribution of quality content with the focus on improving the customer experience and ultimately influencing consumer behaviour.
Here at Webdesiro we can create and post great content that adds value to your marketing assets and is relevant to your target audiences.
There is a never increasing upward curve relating to the amount of online content being made available every minute of every day. When you consider consumers only have 168 hours in the week for work, leisure and sleep this makes being found in searches and on social platforms a very difficult task.
In order to stand out amongst this online noise you must aim to be more creative than the competition, be tenacious and make sure what you have to say resonates with consumers and ensures as many of them as possible take notice of your brand and connect with your business.
Not forgetting social media content is an important factor in search engine optimisation and your page rankings.
SUCCESSFUL SOCIAL MEDIA PLATFORMS MUST START WITH ROCK SOLID CREATIVE CONTENT STRATEGIES
THIS INVOLVES:
A clear social media content strategy
Social content planner and scheduling of posts
Creation of a content hub, we call it your marketing assets library
Adequate resources to create and send out relevant content
IS YOUR BUSINESS STRUGGLING TO SEND OUT AVERAGE NEVER MIND GREAT SOCIAL CONTENT ON A REGULAR BASIS?
WEBDSIRO SOCIAL CONTENT SERVICES CAN HELP
Here at Webdesiro we can help your business stand out from the online crowd with our team of creative content providers, SEO and digital marketing specialists.
When it comes to social content provision and posting our team of highly skilled copywriters, photographers, graphic designers and video production experts can make the difference to your business.
We will work with you to work out a practical and clear plan of action that will improve results.
WEBDESIRO SOCIAL CONTENT SERVICES OFFER ASSISTANCE WITH:
We would love to work with you. Get in touch.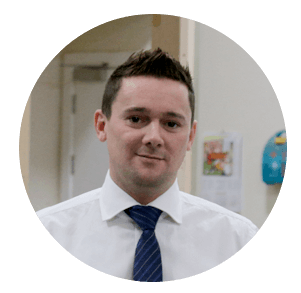 Robert Hoey - MD, Allstar Joinery Ltd
"I can't say enough about Webdesiro – they have totally turned our website and overall marketing around. They are constantly creating new content to continually improve our Google rankings. The resultant lead generation from their efforts is proving a great success. The practical onsite personal service is remarkable. We are extremely happy with the results. I only wish I had found George and his team at Webdesiro earlier."
Let's work together and do something amazing for your business