Marketing, Sales and Software Training
Even if you're not a Webdesiro client you can make use of our marketing, sales and business know-how to accelerate your business or organisation to the next stage via our bespoke training, coaching and consulting services.
Webdesiro provide customised, practical and impactful marketing, sales and software training programmes.
Webdesiro is no ordinary marketing company. We come from a sales as well as a marketing background within medium to large sized limited companies and PLCs – spanning decades.
We don't just know about great web design, we are highly experienced in content creation that stands out from the crowd as well as smart online and offline marketing and sales generation tactics and strategies which convert into new leads, contacts, quotes and ultimately sales. We have vast experience of these processes acquired during our previous careers as business owners, marketers, sales trainers, sales managers and business developers.
When you take away the products, services, the office and the fancy software and computer hardware, it is having a great team that makes all the cogs in the business wheel turn smoothly and profitably.  The statistics show time and time again, businesses that continually invest in their people not only survive but flourish. Like your marketing budget, a training budget needs to be seen not as a burden but as an investment which will give you a high return in so many ways.
Webdesiro's team have a thorough pedigree when it comes to providing bespoke marketing and sales training to businesses large and small. We provide customised, practical and impactful training programmes as well as follow up support if required.
Training can be carried out on-site, at one of our training locations or via screenshare on Google Hangout/Skype.
Training
Some of our team have delivered training and support over 25 years for many companies and organisations such as:
Lloyds Bank plc
Princes Scottish Youth Business Trust, PSYBT
Business Gateway
Scottish Enterprise
The Mall Limited Partnership
Fife Fabrication Ltd
Torness Nuclear Power Station
and much more.
Webdesiro's training programmes cover the following areas
Read more
RECEIVE INDUSTRY LEADING KNOWLEDGE
IMPROVE INDIVIDUAL PERFORMANCE
INCREASE SALES RESULTS
REDUCE OUTSOURCING COSTS
Webdesiro provides skills-focussed and knowledge-based practical marketing, sales and software training.
With the exception of our software training programmes, our services are for all experience levels.
We can implement a customised programme to meet an individual's or company's strategy. Once implemented, Webdesiro can continue with periodic on-site visits or via online screenshare meetings to provide oversight and practical future proofing recommendations to ensure continual individual and business growth.
Read more
RECEIVE INDUSTRY LEADING KNOWLEDGE
IMPROVE INDIVIDUAL AND TEAM PERFORMANCE
IMPROVE SALES RESULTS
REDUCE OUTSOURCING COSTS
Webdesiro provides practical skills-focussed and knowledge-based customised individual coaching and sales training. As well as sales management training courses and programmes.
This medium is for all experience levels.
Once implemented, Webdesiro can continue with periodic on-site visits or online screenshare meetings to provide oversight and practical future proofing recommendations to ensure continual business growth.
Read more
MORE LEADS LESS SPEND
CONVERT LEADS TO SALES
MORE SALES MORE REVENUE
Companies and other marketing agencies can benefit from using Webdesiro's marketing automation platform for its clients. We can help you through the integration process and be there for ongoing training and support until you are ready to fly the nest.
Webdesiro's marketing software is a sales and marketing management platform with powerful automation capabilities. It is a suite of tools that greatly assist sales and marketing professionals as well as marketing departments to drive more leads, convert more leads to sales, and maximise their return on investment (ROI).
Call us and let's discuss how we can assist in helping your business or organisation take advantage of marketing automation to increase lead capture and conversion.
Read more
QUICK TO LEARN
DESIGN AT A GLANCE
SAVE ON EXPENSIVE GRAPHIC DESIGN STUDIO COSTS
ENGAGE CUSTOMERS WITH YOUR CREATIVE CONTENT
TEAM COLLABORATION
Webdesiro offers training in basic graphic design software which will help you excel when it comes to image design.
We will introduce you to an easy-to-use graphic design platform with features and functionality that anyone can use to create a variety of engaging content that gets shared.
Create many types of creative bespoke branded content for social posts, website images, posters, flyers, eBooks, resumes and much more.
You can choose from preset dimensions, enter custom dimensions, upload custom photos, and use more than one of your own photos in any given design. Users have a wide range of font choices and can use any colours within your company's brand guideline range. Additionally, you can easily add icons, banners, and any other styling to designs.
Learn how to download your designs in JPG, PNG, or PDF format.
As with all our training this is practical step by step training either on-site or via screenshare on Google Hangout/Skype.
Call us today for more information.
Read more
LEARN HOW TO CREATE GREAT CONTENT FOR SOCIAL MEDIA
LEARN STREETWISE CONTENT CURATION TACTICS
IMPROVE ENGAGEMENT RESULTS
Webdesiro provides practical skills-focussed and strategic ways of making your social media content and creation more effective in increasing brand awareness and engagement online.
This is practical training for the starter experience level.
We can also help you implement a customised content calendar programme to rapidly increase your outputs on social media while increasing the quality of your social posts.
Get in touch to find out more.
Read more
IMPROVE YOUR DIGITAL MARKETING SKILLS
FIND OUT WHAT IS IMPROVING RESULTS FOR CUSTOMERS RIGHT NOW.
FIND OUT WHAT IS IMPROVING CLIENTS BRAND AWARENESS, LEAD GENERATION AND SALES RIGHT NOW.
Master Classes are being prepared right now and will be available in early 2018.
This will involve developing your practical digital skills as well as your offline skills to then take back to your business and improve your productivity and results.
It will also involve preparing you and your team for the next phase of digital skills that will be necessary for the next couple of years.
If you want to register for information on these classes and when they are available, simply contact us via the contact page on the website and leave your information and interest in the Master Classes. We will then forward you information when it becomes available.
Our training programmes include
Engaging training sessions, experienced facilitators, training customisation & ongoing reinforcement.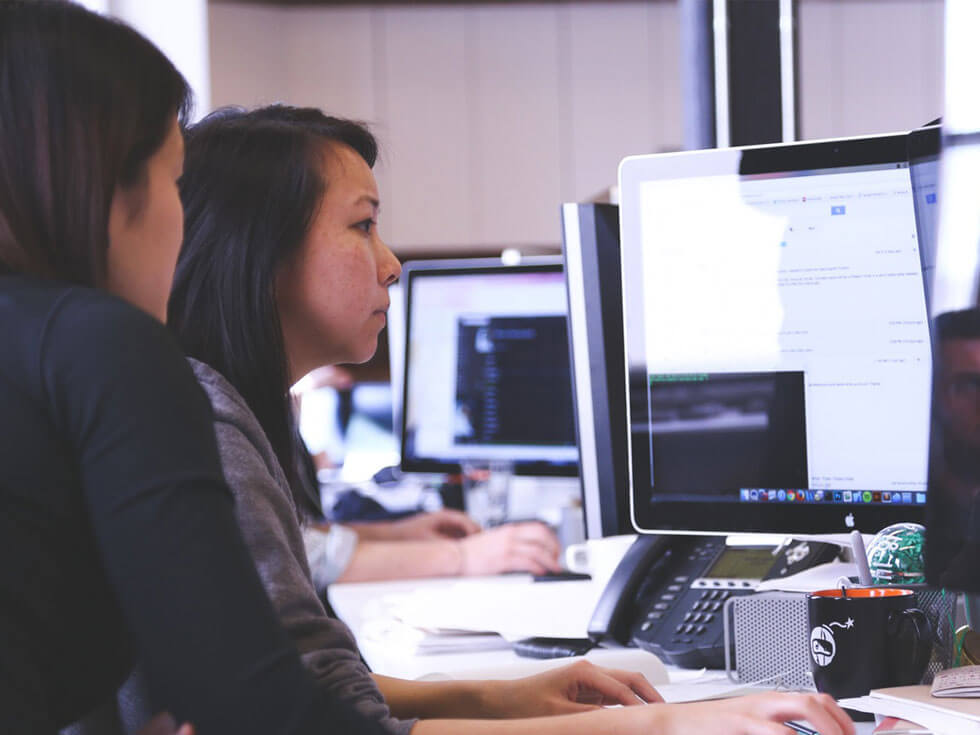 Engaging Training Sessions
At Webdesiro, we deliver training programmes which ensure the practical deployment of the best marketing, sales, coaching and software for your business. This in due course saves time, resources and improves results.
We believe in practical, interactive training which initially works on potential live outputs, these are then actively used in live scenarios to bring the best out of the participants and maintain active engagement. The net result is our training sticks.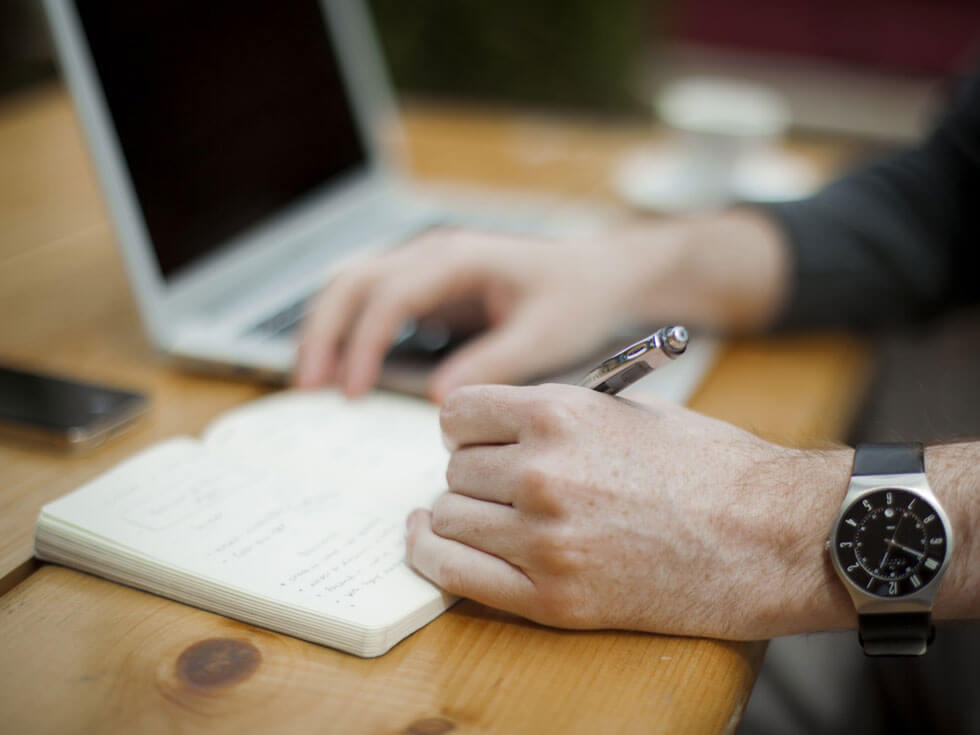 Engaging Facilitators Provide Coaching
Our highly experienced facilitators utilise a "learning by doing" approach that best supports change. Participants have ample opportunities to practise new skills using practical examples which are then used in live actions. We believe this is the best way to learn. Active engagement in real exercises while receiving real-time coaching and feedback will ensure improved skills and performance.
Training Customisation
Each business is unique, with its own culture, processes, set of abilities, challenges and strategic objectives. That's why off-the-shelf training programmes are often boring, ineffective and do not produce medium to long term results. Our training programmes are customised for your organisation with personalised implementation, practical live exercises to better address a company's unique challenges and to improve practical skills.
Ongoing Reinforcement Support
Research shows that without ongoing reinforcement, participants quickly forget what they have learned and revert back to their original ways. Our training programmes include post-training recap reinforcement sessions, practical work aides, and tools to ensure that new skills learned become habits.
We would love to work with you. Get in touch.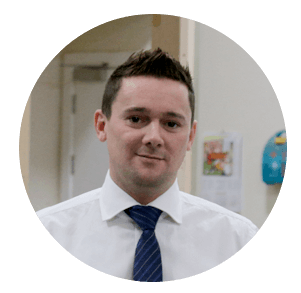 Robert Hoey - MD, Allstar Joinery Ltd
"I can't say enough about Webdesiro – they have totally turned our website and overall marketing around. They are constantly creating new content to continually improve our Google rankings. The resultant lead generation from their efforts is proving a great success. The practical onsite personal service is remarkable. We are extremely happy with the results. I only wish I had found George and his team at Webdesiro earlier."
Let's work together and do something amazing for your business
Call 0141 628 8991 or email us